Top Story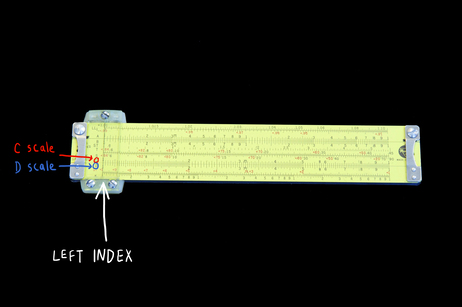 The Slide Rule: A Computing Device That Put A Man On The Moon
Before the smartphone, the laptop and the pocket calculator, there was a powerful mechanical computer. Our new series, Tools of the Trade, begins with a look at the slide rule.
NPR Programs: All Things Considered
Music Review: 'You're Dead!' By Flying Lotus
Steven Ellison has built an impressive reputation among critics and fans in the know for mixing hip hop, jazz and electronica into something original. But even for the aforementioned followers, the new album from Ellison — better-known as Flying Lotus — is a surprise. It's all about death, not as something to be mourned but as a journey to be anticipated.
How Did 'Good Girls' From Colorado Get Recruited By ISIS?
Three Denver-area teenaged girls were arrested after leaving the U.S. and seeking to join militants of the Islamic State in Syria. The teenagers were arrested in Germany over the weekend and returned home by the FBI on Monday. Robert Siegel talks to Megan Verlee of Colorado Public Radio.
Soldier, Gunman Dead After Ottawa Shooting
Audie Cornish talks to Kim Mackrael, Parliamentary reporter for the Globe and Mail in Ottawa. She went to the scene of Wednesday's shooting and talked to people who believe they saw the suspect.