Top Story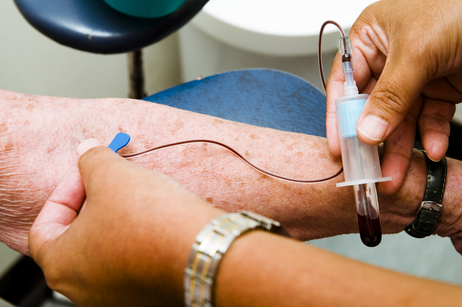 Alzheimer's Blood Test Raises Ethical Questions
A new blood test for people in their 70s can detect who will develop Alzheimer's disease. A positive result could help people prepare. But since there's no treatment, will people really want to know?
NPR Programs: All Things Considered
Acclaimed Jazz Singer Diane Reeves Takes On A Soulful Sound
Grammy-winning jazz vocalist Dianne Reeves has partnered with a younger generation of jazz musicians for a new album called Beautiful Life.
Keeping The French Language Alive In Quebec
The Parti Quebecois is leading the polls for next month's provincial election in Canada. If they win a majority, they intend to tighten Quebec's already established language laws. NPR's Arun Rath talks with linguist Julie Sedivy about keeping Quebec's language French.
The Role Of 1994 Nuclear Agreement In Ukraine's Current State
In 1994, Ukraine signed an agreement with the U.S., the UK and Russia under which it gave up its nuclear arsenal in return for certain assurances. NPR's Arun Rath speaks with Steven Pifer, former U.S. ambassador to Ukraine, about the agreement.